Card Message distributed at the Ashram for this Darshan Day:
'Where you are?
In the Mother's presence here and close to me.
Where you are going?
Towards union with the Divine through dedication and service.
What you are doing here?
Service and self-giving to the Divine.
The rest depends . . . on the simplicity and fullness with which you give yourself and serve.'
Sri Aurobindo
I am always celebrating this specific Darshan Day of Sri Aurobindo with an article  having to do with Sri Krishna, for reasons I explained already in 2011 (when I was starting this Research Blog) in the following article:
https://labofevolution.wordpress.com/2011/11/24/november-24th1926-sri-aurobindo-krishna/
But also for myself personally – not just because of its signifcance to Sri Aurobindo, – this November 24 Darshan Day has been felt since long as somehow my own yearly Krishna Day…. which has over the years gradually turned into a kind of permanent Darshan, although I still celebrate it especially on that Day!
In all the diverse forms of Relationship each of us can have with the Divine, Sri Aurobindo explains (in the 'Synthesis of Yoga' I believe, probably at the end of what concerns Bhakti Yoga) that the Relationship in itself is always blissful… and yet there are somehow some degrees in that Bliss: from the Bliss of Companionship, Friendship, and such, it seems to culminate with the Bliss of relating to the Divine as the ideal Parent… and there, our Eternal Father's Love is already very blissful, but our Eternal Mother's Love is somewhat even sweeter… and yet, even that is surpassed by the Supreme Bliss that is to relate to the Divine as our Divine Lover, the Eternal Lover of our Soul.
There is of course also the Delight of Identity with the Divine (this is more the Goal of the Jnana Yoga, though) – but then in that absolute condition one remains just the One… and that precludes the possibility of Love, as Love is the outpouring of this inherent Divine Delight towards another being… which can happen only when there are at least two beings!!!, Hence indeed this Self-Multiplication of the One Being into those numberless other Selves that we are all part of: it is all in order for the One to be able to experience the Delight of Relationship, in all the Nuances of Love it can express of Itself.
The wonderful thing is that all those nuances of Divine Love are like a single Rainbow, where the very same Light of Love divides/multiplies Itself into this whole diversity of nuances of Itself, just for the Delight of tasting its own delightful Self-Diversity. As we, spirits temporarily inhabiting this world of Matter, come at some point to experience each of those wonderful Nuances of Love, our Soul discovers that, all the while, it is in fact the same one and only Divine Being it is experiencing, and that this very Diversity  of Love just adds still more Delight to its own Delight as a Soul, passing more and more constantly from one nuance of this Love Delight to another delightful nuance of It…
Yes, we don't need to die and go to 'Paradise' for experiencing such Delights of Divine Love. It is available already right here on Earth in our embodied lives, if only we take the trouble to go search deeply enough for it, and make it the Purpose of our life.
In all religions, and outside of them too, there have been human beings who discovered that Possibility and went for it: they are the Mystics, called differently in the various religions, but who all have discovered and enjoyed the very same wonderful Secret of Divine Love, here on Earth. Many of the people declared officially Saints by the Catholic Church, for example, were mystics.
In India, this Love Relationship with the Divine is called 'Bhakti,' and those who seek it or are already experiencing it, 'bhaktas'.
The Integral Yoga of Conscious Evolution devised together by Sri Aurobindo and the Mother, in order to help other people interested in Conscious Evolution, includes of course the Jnana Yoga and Karma Yoga (Service of the Divine through one's dedicated activities) , but also very much the Bhakti Yoga. It gives even a very central place to it, with the origin of Love for the Divine in us, our individual Soul (or rather Psychic Being, literally the Being of our Soul, developing from it along our lifetimes), deep in ourselves, recommended as the very first inner part of ourselves to be reached and made fully active as the Inner Guide of our entire sadhana (process of spiritual progress).
Love for the Divine is actually indispensable for truly serving the Divine and giving oneself to Him-Her: it is not through a sense of duty or obligation that one can really, truly do that – while through Love, it happens automatically and joyfully, as we all know by experience.
This is why all of the above explanations are relevant to the Darshan Message of today, as given at the beginning of this article, and at the same time relevant to the sample of consciously evolving Humanity that I myself am, as a follower of their Integral Yoga:
As in my own case the Psychic Being had been quite active already since childhood, with Jesus and the Virgin Mary then my preferred forms of the Divine (no attraction at all for the Father!), its strong influence in me was interrupted only by my mental crisis as a young adult in 1971… which led me to a massive Illumination through the first lines of Sri Aurobindo's revelatory 'Life Divine.' But my Psychic Being was still not authorized by my mind to reign again as before.
To re-establish that needed Influence in me, as soon as I joined Auroville in 1972, the – again massive! – inner experiences gifted to me by the Divine as The Mother in 1973 added to the original stunning experience given to me in I971 by Sri Aurobindo – himself more the expression of a wonderfully all-knowing and inspiring Divine Father. The combination of those two  mega-experiences shattered at last the mental blockage once and for all, and returned me to my blissful Relationship with the Divine – but now experienced as my Divine Father-Mother, with my cherished Sri Aurobindo and Mother as their embodied forms on Earth.
But another part of my human nature required of course also the Divine Lover's Love, more and more so as I found out again and again that the human lovers could not possibly fulfill what was actually an intense need for my Divine Lover…
Well, my soul didn't have to wait for long:
Right in May 1975, I had just passed three days and nights ardently seeking the return in full force of yet another crucial experience a few weeks before with the Divine Mother (but met this time straight in the Psychic Dimension itself, in this deep 'World-Soul' described by Sri Aurobindo in 'Savitri').
At the end of those three days I had been told inwardly that I could go back to my hut, and had obediently done so, I was in for a mighty surprise. Who is it that appeared in front of my inner eyes the next morning, enveloping me with unbelievable but slightly mischievous tenderness, but the irresistibly charming Eyes and Smile of  the Divne again, yes, but this time as the Eternal Lover of my Soul!… And my Soul, in a happy sigh of inner recognition from another lifetime, softly uttered the only Name it knew then for its Beloved: 'Krishna!…'
But 'Krishna' as my Soul needs Him to be in this lifetime is the even higher form of that Aspect of Delight of the Divine which Krishna embodied under that name: it has to be the Supreme Divine Delight Itself, Ananda as in Satchitananda, the very core of the Divine's Eternal Nature. It had to be Krishna as Bhagavan Himself, the Blissful One revealed, whose words, told to Arjuna, were like a Song: the Bhagavad-Gîta.
And not even that only: that Absolute Ananda has manifested Itself until now only as a passive, Lunar Power, so to say: something to be experienced inwardly in meditation or contemplation, with eyes closed like the Buddha, and which pulled you inward, had no outward action. But the kind of Ananda I felt the need of, for myself first of all, but also for humanity and the entire world, was an active, Solar Power of Ananda, finally manifesting itself in this suffering world of Matter, as a Power now invading Matter and Life to free them, heal them, fulfill them at last with its irresistible Divine Delight.
That Name I was looking for so ardently since 1975 I was given to discover, in early 1979, through Sri Aurobindo's 'Secret of the Veda':
One of the very ancient, Vedic Hymns translated and commented by Sri Aurobindo was addressed to the Aspect of the Divine that the Rishis called 'Bhaga': it was the active Power of Delight that alone can complete the work of the other Aspects, by untying finally all the knots of Pain and other results of the False Reality in which we have been living until now. Bhaga is the one among the Four Sun Kings who comes last; with his irresistible Delight of Being, he is the one who can dispel entirely the Nightmare, and restore this world and every being in it to its true, divine Reality – which is Delight.
That was obviously the Name I had been so eager to find, which would give its precise Direction to my entire life and help me grow more and more towards what it meant, like towards a Star… That name made me also immediately something like the future Bride of my Beloved Bhagavan, the Supreme as the Blissful One… whose Name was precisely based on that very name, 'Bhaga',  Bhagavan's own inherent Power of Delight!
Quite a Program!!!  It could easily have overwhelmed me. But with the constant inner Help from my two cherished Parents, Sri Aurobindo and the Mother, the aspiring Child-Soul in me has grown and grown, in spite of all inner obstacles and difficulties and setbacks, towards what it wished so much to become.
In the Christian context, there is something called the Mystic Marriage of the Soul with its Beloved, seen in that context as Jesus-Christ. My own Soul fraternizes fully with those other Souls who fell in Love with the Aspect of the Divine that Jesus embodied. Probably my own Soul has been in Love also before, in other lifetime(s), with that same Aspect, Divine Love, that he embodied then.
But in this lifetime, with the activation, from 29.02.56 on, of the Supramental  Consciousness-Force in terrestial and cellular Matter by Sri Aurobindo and Mother, we are entering a new Evolutive Era: it is not only Divine Love, but also the Divine Delight at its Source, that must be now manifested in all its conquering, transforming Power, so that our physical bodies too can share in this Divine Delight that alone can truly and permanently heal them, towards the transformed bodies they too aspire to become, in order to manifest the Divine better and better right here on Earth.
So my own Mystical Marriage is with that still more complete, all-powerful form of the Divine: Bhagavan, the Blissful One… And today, November 24th, is every year, in my eyes, somehow our Wedding Anniversary!… Which makes this specific Darshan Day even more wonderfully 'special' to me than the others!…
This is the utterly Deep and Sweet Secret that I have found myself sharing with you today, to my own astonishment. I suppose this is because it can be a help to other beings everywhere who anxiously are looking also for their own Beloved, the specific Aspect of the Divine that their Soul aspires most to experience and manifest more and more in their own life, as their constant Divine Companion in all circumstances.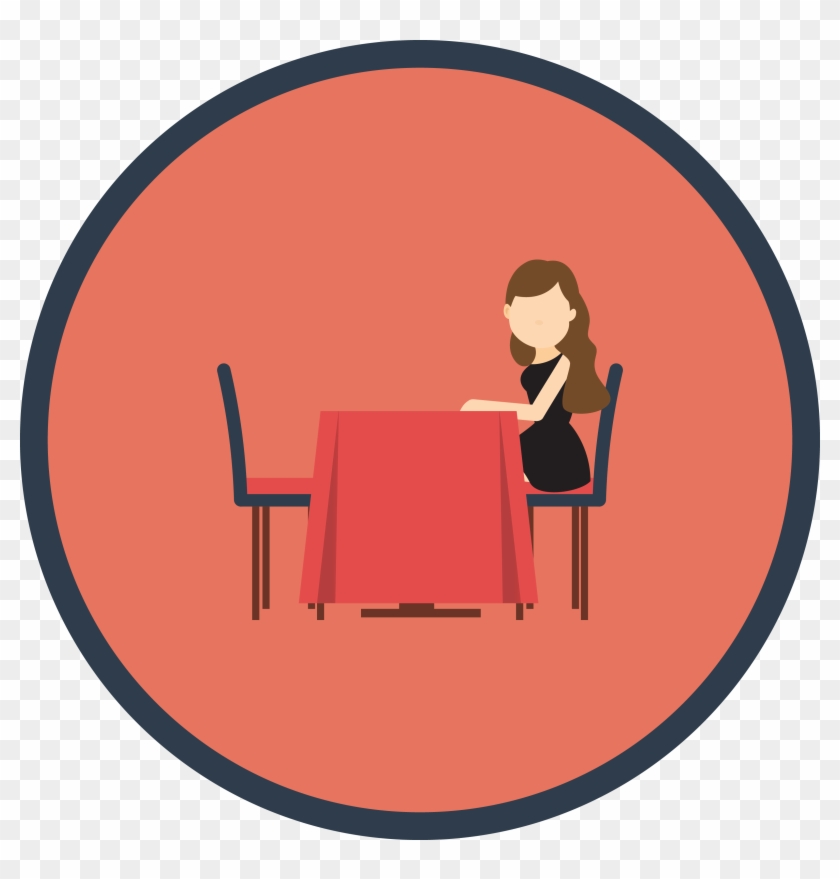 Auroville is no monastery and no ashram. Yet, as you can see, Mystic Marriages do happen also here – for I am most probably not the only Aurovilian in whom this kind of deep mystical states are happening, more and more as a way of life, in the midst of daily life and its apparently ordinary activities. And much more is to come…
Hello, New  World! Please keep coming in and settling down! You are most welcome!!!