Message sur la Carte distribuée à l'Ashram pour ce Jour de Darshan (plus traduction) :
'Where you are? / Où vous êtes?

In the Mother's presence here and close to me. / Dans la présence de la Mère et près de moi.

Where you are going? / Où vous allez?

Towards union with the Divine through dedication and service. / Vers l'union avec le Divin à travers le don de soi et le service.

What you are doing here?/ Ce que vous faites ici?

Service and self-giving to the Divine. / Le service et le don de soi au Divin.

The rest depends . . . on the simplicity and fullness with which you give yourself and serve.' / Le reste dépend de la simplicité et de l'entièreté avec laquelle vous vous donnez et vous servez".

Sri Aurobindo
Je célèbre toujours ce spécifique Jour de Darshan de Sri Aurobindo avec un article ayant à voir avec Sri Krishna, pour des raisons que j'ai expliquées déjà en 2011 (quand je commençais ce Blog de Recherche) dans l'article suivant (que je ne crois pas avoir encore traduit en français, mais je le ferai si quelqu'un me le demande) :
https://labofevolution.wordpress.com/2011/11/24/november-24th1926-sri-aurobindo-krishna/
Mais aussi pour moi personnellement – pas juste à cause de sa signification pour Sri Aurobindo – ce jour de Darshan du 24 Novembre a été ressenti depuis longtemps comme en quelque sorte mon propre Jour de Krishna annuel …. qui au fil des années est graduellement devenu une sorte de Darshan permanent , bien que je le célèbre encore spécialement ce jour-là !
Dans toutes les diverses formes de Relation que chacun d'entre nous peut avoir avec le Divin, Sri Aurobindo explique (dans la 'Synthèse des Yoga' je crois, probablement à la fin de ce qui concerne le Bhakti Yoga) que la Relation en elle-même est toujours pleine de Délice… et pourtant il y a d'une certaine manière des degrés dans ce Délice: depuis le Délice de la Camaraderie, de l'Amitié, et autres, il semble culminer dans le Délice de la Relation avec le Divin en tant que le Parent idéal … et là, l'Amour de notre Père Éternel est déjà très délicieux, mais l'Amour de notre Mère Éternelle est tout de même encore plus doux … et malgré tout, même celui-là est surpassé par le Délice Suprême qu'est la Relation avec le Divin en tant que notre Amant Divin : l'Éternel Amant de notre Âme.
Il y a bien sûr aussi le Délice de l'Identité avec le Divin (cela, c'est davantage le but du Jnana Yoga) – mais alors, dans l'absolu de cet état de conscience, on se sent être uniquement l'Un … et cela ne permet pas la possibilité de l'Amour, car l'Amour c'est ce Délice, inhérent à l'Un Divin, se déversant vers quelqu'un d'autre … ce qui ne peut se produire que lorqu'il y a au moins deux êtres !!! D'où justement la Multiplication de Soi de l'Un en ces innombrables autres Sois dont nous faisons tous partie :  tout cela, précisément pour que l'Un en Tout puisse avoir l'expérience du Délice de la Relation, avec toutes les Nuances d'Amour que l'Un peut exprimer.
Ce qui est merveilleux, c'est que toutes ces nuances de l'Amour Divin sont comme un seul arc-en-ciel, où la même Lumière d'Amour se divise/multiplie en toute cette diversité de  nuances d'Elle-même, juste pour le Délice de savourer sa propre délicieuse Diversité. Lorsque nous, esprits habitant temporairement ce monde de Matière, en arrivons au point de faire l'expérience de ces merveilleuses Nuances de l'Amour Dicin, notre Âme découvre que, tout du long, c'est en fait du même Être Unique qu'elle fait l'expérience; et que cette Diversité dans l'Amour ne fait qu'ajouter encore plus de Délice à son propre Délice en tant qu'Âme, passant de plus en plus constamment d'une nuance de cet Amour Délice à une autre délicieuse nuance du même Amour Délice …
Eh oui, nous n'avons pas besoin de mourir ni d'aller en aucun 'Paradis' pour faire l'expérience de tels Délices d'Amour Divin. Nous pouvons y goûter ici-même, sur Terre, pendant nos existences incarnées, si seulement nous prenons la peine d'aller chercher assez profond en nous-même pour le trouver, et si nous faisons de cela le But de notre vie.
Dans toutes les religions, et aussi en dehors d'elles, il y a eu des êtres humains qui ont découvert cette Possibilité et ne l'ont pas laissée passer. On les appelle les Mystiques – ou autrement, selon les diverses religions – mais tous ont découvert et goûté ce même merveilleux Secret qu'est l'Amour Divin, ici sur Terre. Beaucoup de ceux qui ont été déclarés officirllement Saints par l'Église Catholique, par exemple, étaient des mystiques.
En Inde, cette Relation d'Amour avec le Divin est appelée 'Bhakti,' et ceux qui la recherchent ou la vivent déjà, des 'bhaktas'.
Le Yoga Intégral mis au point ensemble par Sri Aurobindo et la Mère, pour aider les autres personnes intéressées à une Évolution Consciente, inclut bien sûr le Jnana Yoga et le Karma Yoga (Service du Divin à travers le don de soi et la dédication de toutes les activités) , mais aussi et particulièrement le Bhakti Yoga. Le Yoga Intégral donne même une place tout à fait centrale à ce qui en nous est l'origine de l'Amour pour le Divin : notre Âme individuelle (ou plutôt "Être Psychique", littéralement l'Être de notre Âme, qui se développe à partir d"elle au long de nos vies successives), au plus profond de nous-même. C'est lui qui est recommandé comme la toute première partie de notre Être à rejoindre et à laisser complètement être notre Guide Intérieur pour toute notre sadhana (processus intérieur de progrès spirituel).
En effet, l'Amour pour le Divin est indispensable aussi pour le Karma Yoga, si l'on veut véritablement servir le Divin et se donner à Lui/Elle : ce n'est pas par un sens de devoir ou d'obligation que l'on peut vraiment faire cela – alors que si on le fait par Amour, cela se fait automatiquement et avec joie, ainsi que nous le savons tous par expérience.
Voilà pourquoi toutes les explications ci-dessus se rapportent au Message pourtant plutôt "Karma-Yoguique" du Darshan d'aujourd'hui (inscrit au début de cet article) et se rapportent aussi en même temps à cet échatillon d'humanité en évolution consciente que je suis, en tant que pratiquante du Yoga Intégral.
Comme dans mon cas personnel l'Être Psychique avait été très actif depuis l'enfance, avec Jésus et la Vierge Marie alors mes formes préférées du Divin (pas d'attraction du tout pour le Père!), sa forte influence en moi n'a été interrompue que par ma crise de questionnement mental en devenant jeune adulte en 1971 … crise qui m'a menée à une Illumination massive à travers la révélation reçue des premières lignes de 'La Vie Divine', par Sri Aurobindo. Mais mon Être Psychique n'était toujours pas autorisé par mon Mental à régner à nouveau comme auparavant.
Afin de ré-établir en moi cette Influence si nécessaire, aussitôt que je suis allée vivre à Auroville en 1972, les expériences – à noueau massives – dont la Mère Divine m'a gratifiée fin 1973 se sont ajoutées à l'expérience originelle totalement illuminatrice reçue en 1971 de Sri Aurobindo – lui-même perçu depuis lors comme étant l'expression d'un Père Tout-Connaissant et merveilleusement Inspirant. La puissance combinée de ces deux "méga-expériences" mit enfin et une fois pour toutes en miettes le blocage mental, et me remit dans ma délicieuse Relation avec le Divin – mais maintenant perçu comme mon Divin Parent, Père et Mère à la fois, avec mes bien-aimés Sri Aurobindo et Mère comme sa double incarnation sur Terre afin d'accomplir l'Action Évolutive nécessaire et décisive pour notre époque .
Mais une autre partie de ma nature humaine avait besoin bien sûr aussi de l'Amour de mon Amant Divin, et ce de plus en plus à mesure que les amants humains se révélaient encore et encore bien incapables évidemment d'assouvir ce qui était en fait un intense besoin intérieur de mon Amant Divin …
Mon Âme n'eut pas longtemps à attendre:
À peine en mai 1975, j'ai passé trois jours et trois nuits à chercher ardemment le retour en pleine force d'encore une autre expérience cruciale, quelques semaines auparavant, encore avec la Mère Divine (mais rencontrée cette fois directement dans la Dimension Psychique elle-même, dans ce profond "Monde de l'Âme" décrit par Sri Aurobindo dans "Savitri").
À  la fin de ces trois jours de solitude délibérée et intense, il m'a été dit intérieurement que je pouvais retourner dans ma chambre au sein de la grande hutte collective, et j'ai obéi. Eh bien, quelle surprise m'attendait!… Qui apparut devant mon regard intérieur le matin suivant, m'enveloppant d'une incroyable mais légèrement malicieuse tendresse?… Les Yeux et le Sourire irrésistiblement charmeurs du Divin à nouveau, certes, mais cette fois en tant que l'Amant Éternel de mon Âme !… Et mon Âme, en un heureux soupir de reconnaissance venue d'une autre vie, murmura doucement le seul Nom qu'elle connaissait alors pour son Bien-Aimé : "Krishna !…"
Mais "Krishna" tel que mon Âme l'a découvert et en a besoin dans cette vie-ci est la forme encore supérieure de cet Aspect de Délice du Divin que Krishna a incarné autrefois sous ce nom-là: c'est le Suprême Délice Divin lui-même, l'Ananda de "Satchitananda", le coeur même de la Nature Éternelle du Divin. Il faut que ce soit Krishna en tant que Bhagavan en personne, le Tout-Délice révélé, dont les mots, dits à Arjuna, étaient comme un Chant : la Bhagavad-Gîta.
Et pas même seulement cela : cet Ananda Absolu s'est manifesté jusqu'à présent surtout comme un Pouvoir Lunaire, passif en quelque sorte, quelque chose à ressentir intérieurement en méditation ou contemplation, les yeux clos comme le Buddha, et qui vous tirait au-dedans, sans action vers l'extérieur. Mais la sorte d'Ananda dont je sentais le besoin, pour moi-même d'abord, mais aussi pour l'humanité et le monde entier, était un Ananda actif, le Pouvoir Solaire de l'Ananda, finalement se manifestant dans ee monde de Matière souffrante, comme un Pouvoir maintenant envahissant la Matière et la Vie pour les libérer, les guérir, leur donner enfin leur Plénitude par son irrésistible Délice Divin.
Ce Nom que je cherchais si ardemment depuis 1975, il m'a été donné de le découvrir, début 1979, à travers "Le Secret du Véda", de Sri Aurobindo:
L'un des (très anciens) Hymnes Védiques traduits et commentés par Sri Aurobindo était  addressé à l'Aspect du Divin que les Rishis inspirés qui les ont écrits appelaient "Bhaga": c'était la forme active du Pouvoir de Délice, qui seule peut compléter le travail des autres Aspects, en défaisant enfin tous les noeuds de la Douleur et des autres résultats de la Fausse Réalité dans laquelle nous avons vécu jusqu'à présent. Bhaga est celui des Quatre Rois Solaires qui vient en dernier: avec son irrésistible Pouvoir de Délice, il est celui qui peut dissiper entièrement le Cauchemar, et rendre à ce monde et à tous les êtres qui y vivent leur vraie, divine Realité – qui est Délice.
C'était de manière évidente le Nom que j'avais tant senti le besoin de trouver, qui donnerait sa Direction précise à ma vie entière et m'aiderait à grandir toujours plus vers ce qu'il signifiait, comme vers une Étoile … Ce Nom a aussi fait de moi aussitôt quelque chose comme la Fiancée de mon bien-aimé Bhagavan, le Suprême en tant que le Tout-Délice … dont le Nom était précisément basé sur ce Nom lui-même, "Bhaga", le Pouvoir de Délice inhérent à Bhagavan !
Quel Programme!!! Il aurait pu facilement m'écraser sous son énormité. Mais avec l'Aide intérieure constante de mes Parents spirituels chéris, Sri Aurobindo et Mère, l' Âme-Enfant qui en moi y aspirait a grandi et grandi, en dépit de tous les obstacles intérieurs, difficultés et retours en arrière, vers ce que cette Âme voulait tellement devenir .
Dans le contexte chrétien, il y a ce que l'on appelle le Mariage Mystique de l'Âme avec son Bien-Aimé – dans ce contexte-là Jésus-Christ. Ma propre Âme fraternise totalement  avec ces autres Âmes qui se sont éprises de cet Aspect du Divin que Jésus a incarné. Je sais que mon Âme aussi s'est prise d'Amour autrefois, en d'autre(s) vie(s), pour ce même Aspect, l'Amour Divin, que Jésus a incarné si merveilleusement alors .
Mais dans cette vie-ci, avec l'activation, à partir du 29.02.56 , de la Conscience-Force Supramentale dans la Matière terrestre et corporelle, nous entrons dans une Ère Évolutive nouvelle : ce n'est plus seulement l'Amour Divin mais aussi le Délice Divin à sa Source, qui doit être maintenant manifesté avec tout son conquérant Pouvoir de Transformation, afin que même nos corps physiques puissent avoir leur part de ce Délice Divin qui seul peut vraiment et pour toujours les guérir, en direction des corps transformés que eux aussi, et leurs cellules, aspirent à devenir, afin de manifester toujours mieux le Divin, ici même, sur Terre.
Alors mon Mariage Mystique à moi est cette fois-ci avec cette forme encore plus complète, toute-puissante, du Divin : Bhagavan, le Tout-Délice …  Et ce jour, ce 24 Novembre, chaque année est à mes yeux en quelque sorte notre Anniversaire de Mariage !… Ce qui rend ce Jour de Darshan spécifique encore plus merveilleusement "spécial" pour moi que les autres !…
Voilà le Secret si extrêmement Profond et Doux que je me trouve avoir partagé avec vous en ce jour, à ma totale surprise . Je suppose que c'est parce que cela peut aider d'autres êtres partout, qui eux aussi cherchent anxieusement leur propre Bien-Aimé, l'Aspect  précis du Divin que leur Âme aspire le plus à connaître et à manifester de plus en plus dans leur vie , comme leur Companion Divin en toutes circonstances.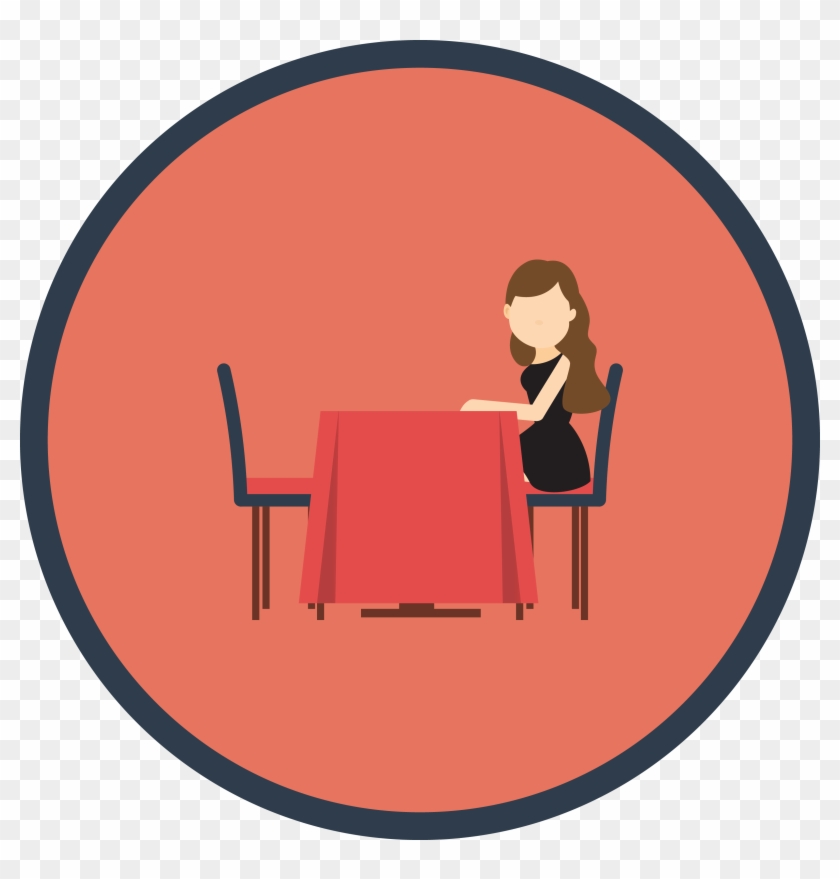 Auroville n'est ni un monastère ni un ashram. Pourtant, comme vous le voyez, les Mariages Mystiques se produisent également ici – car je ne suis très probablement pas le ou la seul(e) Aurovilien(ne) en qui cette sorte  d'états mystiques profonds se produisent,   de plus en plus comme une nouvelle façon de vivre, au milieu de la vie quotidienne avec ses activités apparemment "ordinaires". Et ce n'est pas fini, beaucoup plus reste à venir ….
Bonjour, Bhagavan et son Monde Nouveau! Je t'en prie, continue d'entrer et de t'installer! Tu es on ne peut plus bienvenu !!!